OYAT, the quasi-continuous fiber laser, delivers high power and high frequency picosecond pulses.​
Its innovative patented fiber design enables high power, high pulse repetition rate, picosecond pulses all in a single mode beam in the visible range at 343 nm and 515 nm.​
The fiber technology combined with the simply efficient laser head architecture makes OYAT a robust, and cost-performance visible QCW laser for most demanding industrial applications. Manufactured with a field proven technology, qualified components and good practices, BLOOM lasers are the right answer to 24/7 operations in extended production cycle environments.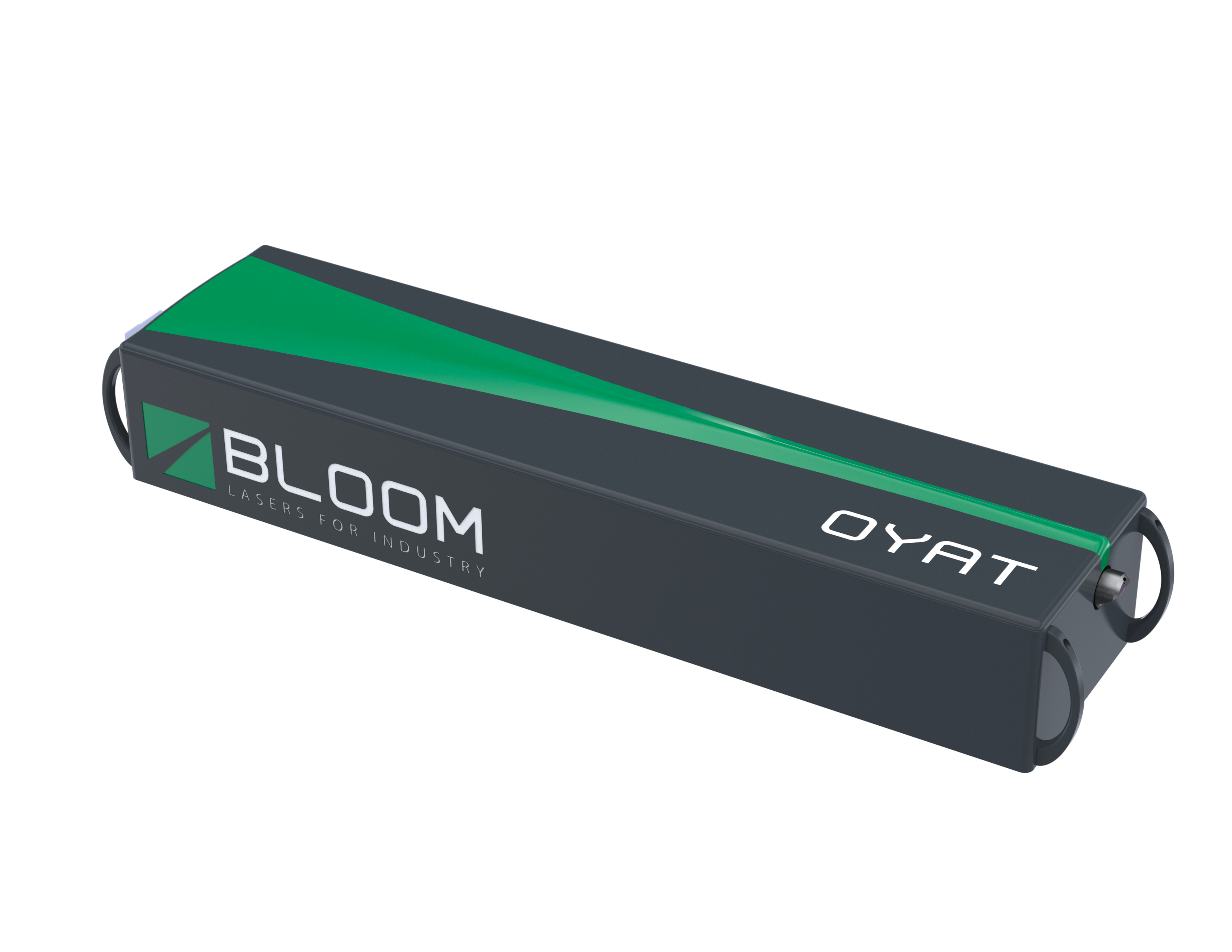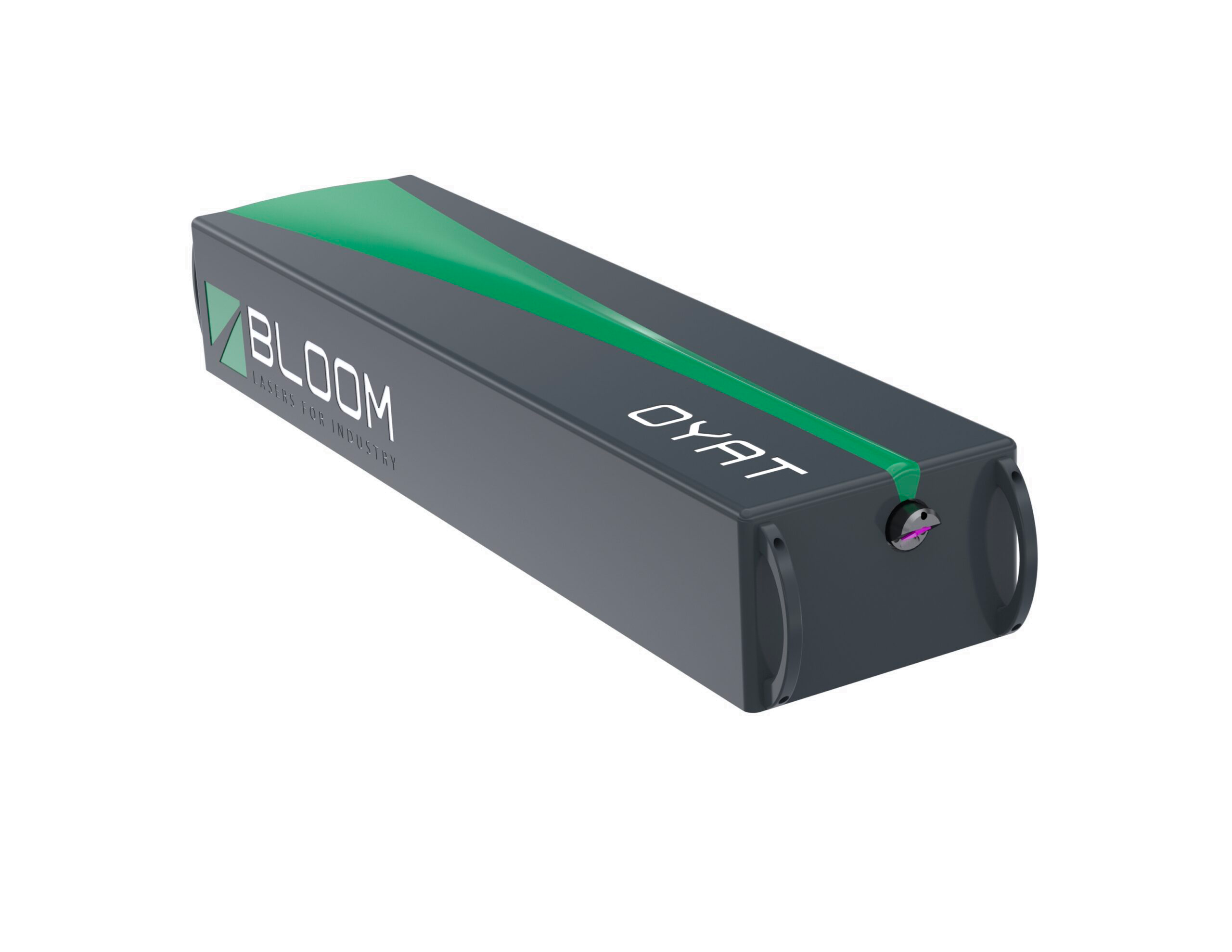 KEYS FEATURES
High power :


50 W @ 343 nm 
80 W @ 515 nm

Excellent beam quality M² < 1.2
Excellent power stability +/-2%
Piosecond pulses :


50 ps @ 343 nm 
30 ps @ 515 nm

Field proven technology
Low consumption
HALT designed / HASS Certified
APPLICATIONS
TGV – Through Glass Via drilling  
Welding
Cutting
Semiconductor Wafer processing 
Solar cell Manufacturing
High-brightness laser applications
OYAT 50-343
OYAT 80-515
Wavelength
343 nm
515 nm
Power
50 W / 50 MHz
80 W / 30 MHz
Pulse Duration
50 ps
30 ps
Beam Quality
M² < 1.2